Blossburg, PA has a number of volunteer opportunities.  Contact information for a number of organizations looking for volunteers to run or contribute to projects can be found below.
Blossburg V.I.B.E. – vibe@blossburg.org
William B. Wilson American Legion, Post 572 of Blossburg
Bloss Lodge #350, F & AM
Blossburg Fire and Ambulance Association
Blossburg V.F.W.
Southern Tioga Youth Football
T.O.P.S. (Take Off Pounds Sensibility) # PA 1203
Cub Scout Pack 69
Blossburg PA
Penny Whipple
Committee Chairman
570-404-0306
Cub Scout Pack 2059
Arnot PA
Kimberly Sexauer, Cubmaster
570-404-5500
Blossburg Fire & Ambulance Association
Blossburg-North Penn Alumni Association
Blossburg V.F.W.
North Williamson Rd.
Knights of Columbus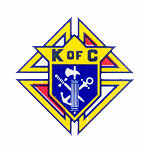 Share